Tired of the same old Saturday foursome?
Sure, playing with your buddies is great, but maybe you're looking for more out of your golf game. Maybe you're a competitive golfer. Maybe you're not. Doesn't matter.
We've got something new and unique for you: Five interesting golf events you probably haven't considered before. The Grey Goose World Par 3 Championships in Bermuda has been around the longest, since 2010. However, the others - the Hell 2 Heaven Golf Challenge in California, the TopGolf Tour Championship and the Major Series of Putting in Las Vegas, and the International Kings Cup in Northern Ireland - are all in their infancy, looking to grow and get on the calendar of avid amateurs looking for action.
All of them are distinct and veer from your traditional stroke-play tournament. Don't let your golf game get stale. The adventurous golfer might just fall in love with one of these special events:
Hell 2 Heaven Golf Challenge, California
June 20-22 | Website
---
It will take every last ounce of daylight on the summer solstice (June 21) to pull off this ultimate golf adventure: Teeing off at 6 a.m. in Death Valley on the Furnace Creek Golf Course - the world's lowest-elevated course at 214 feet below sea level - followed by an afternoon round 200-plus miles away at the Sierra Star Golf Course in Mammoth Lakes, California's highest course at 8,000 feet in elevation. From the desolate desert to the alpine-induced splendors of the Sierra mountains, the tournament will benefit the Prostate Cancer Foundation. Single player ($950) and two-person team ($1,900) packages are available.
Logistics are a bit tricky. Players leave on a luxury coach from Las Vegas June 20 for the 120-mile ride to The Oasis at Death Valley, formerly Furnace Creek Resort. Xanterra Parks & Resorts changed the resort's name in 2017 and spent plenty to upgrade both the AAA-rated four-diamond, 66-room Inn (dating to 1927) and 244-room Ranch (1933). A major renovation to the 6,236-yard, par-70 course with ties to the Dye family has created more natural "waste" bunkers, landscaping and "hazards."
After the marathon day of golf and travel June 21, players will celebrate at The Village Lodge in Mammoth Lakes that night, leaving for Las Vegas the following morning. The grand prize to the winners is a four-day, three-night stay at The Boulders Resort & Spa near Scottsdale. Not a bad way to relax following an epic trip.
---
---
Grey Goose World Par 3 Championship, Bermuda
March 1-4 | Website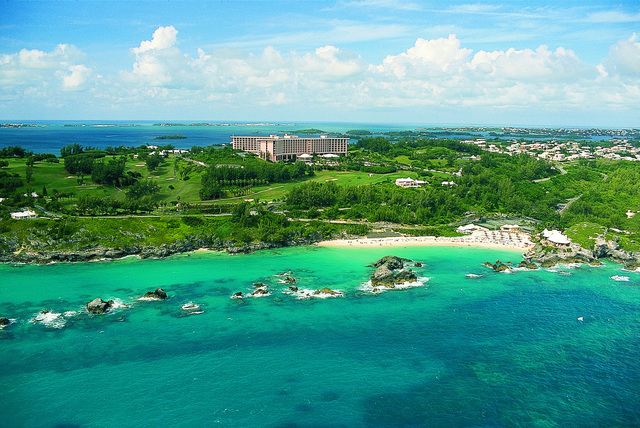 ---
Think you're a wizard with a wedge? Test your short game on one of the world's most beautiful par 3 courses, the Turtle Hill Golf Club at the Fairmont Southampton.
Participation in the two-day, 36-hole championship is open to professionals and amateur men and women. It also offers an open Senior Division. In the past, it has attracted more than 180 participants from around the world, including a former PGA Tour pro (Ian Leggatt) and multiple Canadian Tour players. Golf Channel personality Charlie Rymer will host.
Elevation changes and wind make scoring on the 2,684-yard course a real challenge. Rates from $999 per person includes a three-night stay, multiple breakfast and lunches, a reception at Bacardi Headquarters, prizes, a practice round and more.
Major Series of Putting, Las Vegas
TBD | Website
---
Calling all mini-golf aficionados, flat-stick freaks and Scotty Cameron disciples. The world's most-lucrative putting tournament could be even bigger and better this year after a successful inaugural season in 2017, according to Guillaume Beland, the president and general manager of MSOP Entertainment.
Beland said last year's MSOP attracted roughly 2,000 participants to 450 qualifiers in 14 different markets, all vying to qualify for the cash tournaments held last fall in a temporary "stadium" built in Las Vegas. The greens set in the lighted stadium were created by the design team of Jack Nicklaus. Roughly 1,000 players competed in nine different events for a million-dollar purse at the finals, including a pro division that attracted PGA Tour pro Sam Ryder and putting legend Brad Faxon as host. Fox broadcast the finals.
What's interesting is most qualifiers are held on grass greens on real courses, while the finals are on slick synthetic surfaces in the stadium.
Beland said future competition dates and "exciting news" will be released on the event's website in February.
"One of the big things we learned is there is a huge putt-putt community," he said. "The word has spread in that community. All these guys want to compete against the pro golfers."
TopGolf Tour Championship, Las Vegas
TBD | Website
---
Here's where the debate rages: Is TopGolf real golf? It certainly feels like it to the participants of the TopGolf Tour, a 2-person team competition that offers the everyday golfer a chance to win a trip of a lifetime to Las Vegas for a shot at $50,000. Teams that win one of the 20 regional events at TopGolf facilities around America (and one in London, England) qualify for an all-expenses paid trip to the national finals at TopGolf Las Vegas (pictured).
At regionals, all 68 teams play three different games - TopGolf, TopPressure Yellow, and TopContender Team - in round one to determine the top eight teams that advance to round two for two more games of TopContender Team. All players must be 21 years old to play. Registration for regionals costs $85 per person.
Don't have time to practice? Baloney. TopGolf stays lit well into the night, so no excuses please.
International Kings Cup Match Play American Qualifier
Sept. 27-29 | Website
---
Want to feel the rush of competing for the Red, White and Blue in an event billed as the "amateur Ryder Cup"?
Okay, so you can't play in the 2018 International Kings Cup Match Play Event, which will be held on the Faldo Championship course at Lough Erne Resort in Northern Ireland in May. The American team is already in place for the three-day, 54-hole match-play competition against Irish amateurs. It is played in honor of golf's greatest ambassador, Arnold Palmer.
But you can make a push for the 2019 U.S. squad. The 2019 USA King's Cup™ team will be selected at the 2018 USGC King's Cup National Qualifier in Orlando on Sept. 27-29 on the Palm and Magnolia courses at Walt Disney World Golf. Registration opens April 1st and closes September 1st. USA! USA!
Have you played in these events in the past? We'd love to hear your feedback in the comments below. Or are you playing in other unique golf events this year? Tell us more below.