Top Nine Course at Cliffside Golf Course
Top Nine Course at Cliffside Golf Course
Holes: 9
Par: 36
Length: 2922 yards
---
6510 South State Route 202, Tipp City, OH 45371
(937) 667-6686
---
Year built: 1976
Type: Public
Greens: Bent Grass
Fairways: Bluegrass
Golf Season: Mar 15 to Nov 15
Rentals/Services
Carts: Yes
Pull-carts: Yes
Clubs: Yes
Caddies: No
Practice/Instruction
Driving range: No
Pitching/chipping area: Yes
Putting green: Yes
Teaching pro: No
Policies
Walking allowed: Yes
Metal spikes allowed: No
Dress code: Shirt and Shoes Required
Credit cards accepted: MasterCard Visa Discover card(s) Welcomed
Tees
| Tee | Par | Length | Rating | Slope |
| --- | --- | --- | --- | --- |
| White | 36 | 2922 yards | N/A | N/A |
| Red (W) | 36 | 2812 yards | N/A | N/A |
Located in Tipp City, Cliffside Golf Course has two courses that sprawl across the rolling hills of southeast Ohio. The club offers an 18-hole course, the Bottom Course, and the Top Nine. Both courses overlook the Ohio River, providing golfers with beautiful scenery throughout the round. The Top Nine Course is an excellent course for beginners or for some quick practice before the longer layout. The nine-hole golf course incorporates the challenges of the full-length course, including the rolling terrain and narrow fairways, but it is on a scale that it more accommodating for beginners. There is the occasional bunker or hazard to contend with but it is not too intimidating. Cliffside is popular not only for the playable courses and great scenery, but also because it is one of the area's best values.
Rating Snapshot
Reviews
FEATURED REVIEW
---
---

Played on 04/30/2018
"
Beautiful and

"

First time playing

Used cart

Perfect weather

Reviewed on 05/01/2018

I can't wait for the Friday Super deals starting in May, 2 players with 1 cart 18 holes for $30. I'll be there every Friday for that price. The course has A 100ft elevation drop from the top 9 course to the bottom of the lower 18 which adds to the beauty & challenges. Very Peaceful, very fun. Pack a lunch as they do not have food but do have vending machines & refreshments. It's the golf course off the beaten path. I didn't even know it was there and I have lived in the area a long time. I'll be back.
---
---
---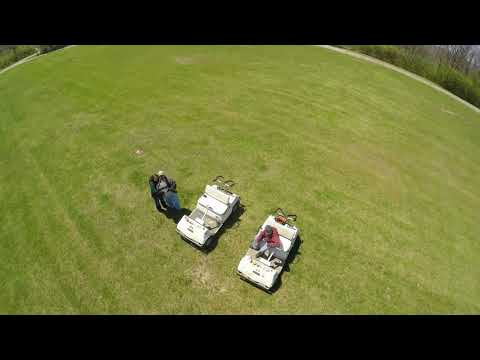 ---
FEATURED REVIEW
"
Needs work, cart paths have big holes and are dangerous.

"
---
---

Played on 9/1/2013
"
Needs work, cart paths have big holes and are dangerous.

"

Reviewed on 09/01/2013

Golf course could be a nice course, great views, good size for anybody. The course has many issues, bathrooms are dirty, The carts were dirty,long down hill walk to pay and get cart.Than you have a heart pumping walk to your car after you return the cart.The ponds are dirty and stink.The greens need major work, weeds growing on the greens.The cart paths are a safety issue. The people playing before us were beginners, and they had issues with the narrow fairways.
---
---
I don't recommend this course
---
Marketing Tools for Golf Course Operators
Add a Golf Advisor Rating Badge to Your Website. Get Widget
Get a feed with the latest reviews for this course Feed